About
This collection includes five same-room multiplayer party games. A trivia game YOU DON'T KNOW JACK 2015 (1-4 players). A bluffing game Fibbage XL (2-8 players), with over 50% more questions added to the original hit game Fibbage. A drawing game Drawful (3-8 players). Word Spud (2-8 players). Lie Swatter (1-100 players). Players play using their phones, tablets, or computers as controllers.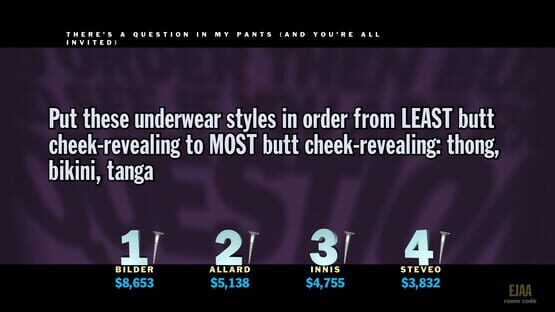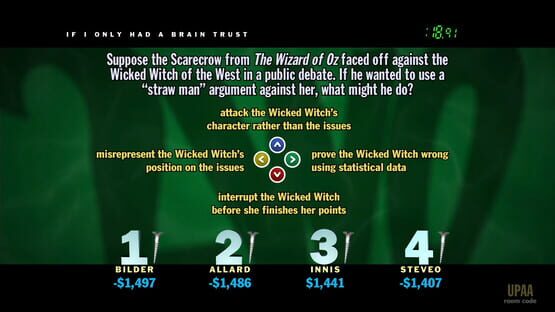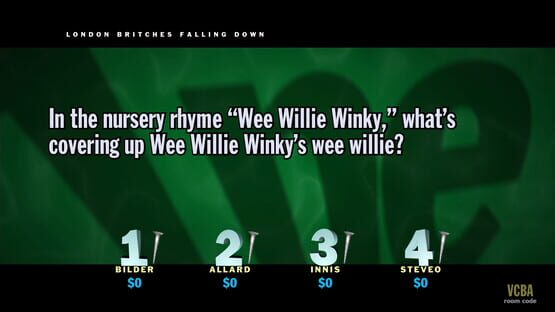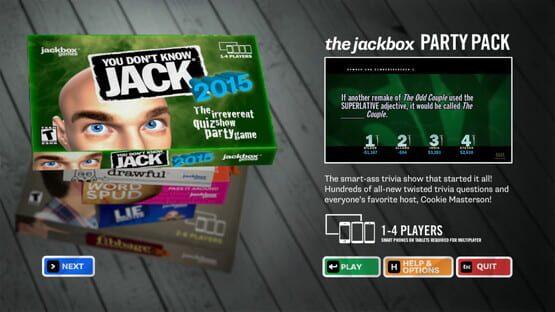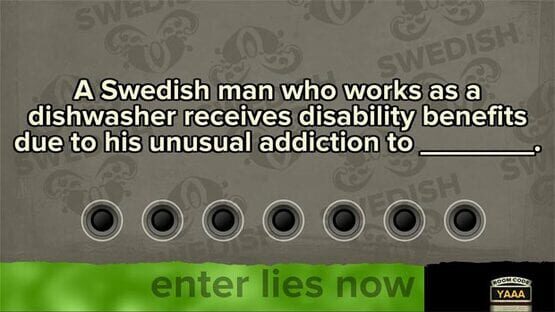 Game Details
Release date: 11/18/2014
Genres: Indie Strategy Quiz/Trivia
Themes: Comedy Party
Modes:

Multiplayer

Single player
Platforms
Company
Developer: Jackbox Games, Inc.
Publisher:
Jackbox Games, Inc.
Related Games
Keywords
minigames
comedy
tablet-controlled
compilation of games
drawing
compilation
family
steam
achievements
trivia
strategy
steam achievements
digital distribution
xbox 360 controller support for pc
trivia/board game
steam cloud
playstation trophies
minigame collection
8 player simultaneous local multi-player
xbox live
Websites
official
steam